Staff
Matt Fowler
Pastor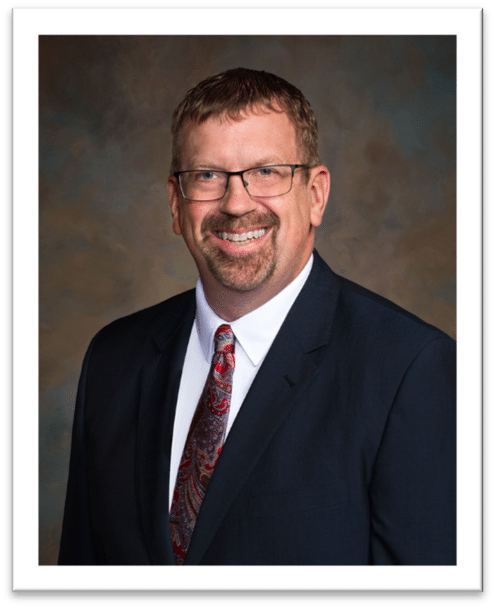 I believe that we are all called to Build the Kingdom of god. One of the key ways to meet that call is through the community. Community is at the very heart of my ministry. jesus built relationships everywhere he went. We are to do the same. to develop Open, Loving, Honest, and Faith-filled relationships with one another.
It is a privilege to be appointed here at St. James. I am thankful for the opportunity to be your pastor. I have been a United Methodist clergy since 1996. Each of the churches I have served has been in the state of Nebraska. I have been as far west as Benkelman and Scottsbluuff and as far east as Springfield and Ralston, with stops in-between.
My wife, Margo, is a physician at THINK Whole Person Health Care in Omaha. We have four grown children; Keegan, Koy, Aurora, and Keland.
One fun fact about Me is I LOVE Diet Coke and eat Poptarts for breakfast.
Crystal Pacheco
Office Manager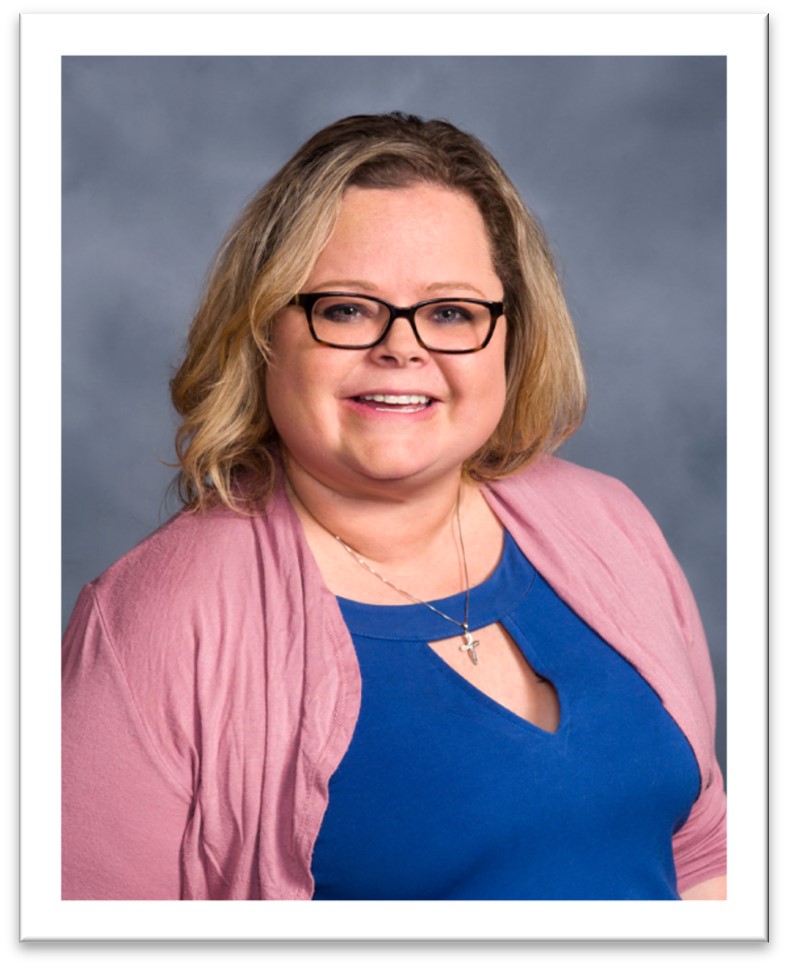 Crystal is a loving mother of three beautiful children. She has been a member of St. James since 2017. After joining the church, Crystal jumped in with both feet serving in the A/V booth for both contemporary and traditional services. Her children have loved serving as Acolytes, Ushers, and Liturgists. You will also find them all engaged in our Children and Youth programs.
In April of 2021, St. James was blessed with the opportunity to have Crystal join the staff as our Office Manager. Before working at St. James, Crystal owned and operated her own daycare for over 15 years. As a military spouse, she offered a loving, caring, and God-filled environment to other military families in need of childcare.
As the Office Manager, you will find Crystal's bright smile radiating as you walk through the church doors. Crystal is a faithful servant of God and works hard at ensuring that His love shows in everything she does and speaks. Her office door is always open, and you are more than welcome to stop in when you visit!
In Crystal's free time, you will find her cooking, going to the movies, and camping. You may even see her at the shooting range. When you see her, be sure to ask her what new food genre she is trying to master!
David Galant
Director of Traditional and Contemporary Music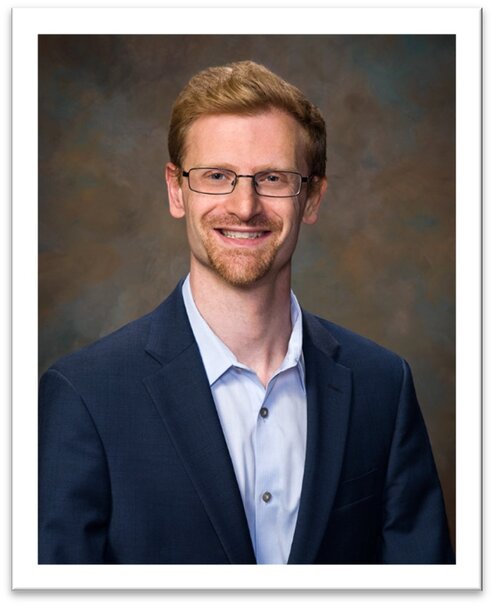 Dr. Galant teaches Music History, Ear Training and Sight Singing, Music Appreciation, Musical Theatre Lab, and the University Chamber Ensemble as an Assistant Professor of Music at Creighton University. He graduated from the Glenn Korff School of Music at UNL with both a Doctor of Musical Arts and Master of Music degree in Orchestral Conducting. He is also Music Director and Conductor of the Kanesville Symphony Orchestra, Creighton University Orchestra, and Papillion Area Community Singers.
Dr. Galant is thrilled to join the staff as the director of music ministries. His hope is to bring a joyful noise unto the Lord and transform worship so that music enhances the congregation's intimate and innate relationship with God.
In his free time, you'll likely find Dr. Galant writing or composing music. He also enjoys playing soccer and basketball. When you see him, ask him about what's going on in the NFL as he loves discussing pro football!
Mamie Bryan
Organist/Accompanist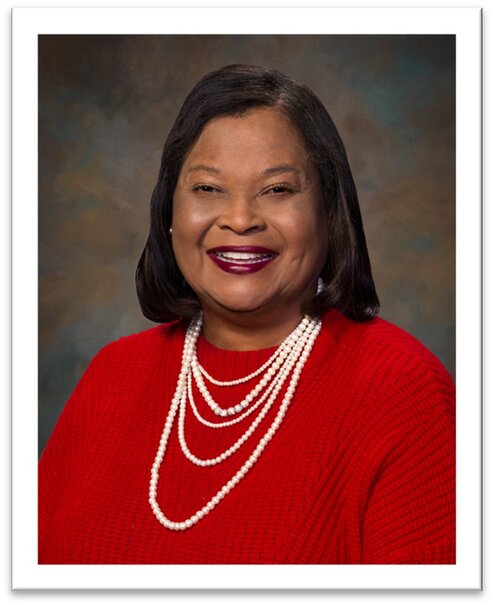 As a native of Greenville, NC, Mrs. Bryan's love of music afforded her opportunities to travel and pursue degrees and numerous experiences at Virginia State University, Petersburg, VA, the University of Minnesota in Minneapolis, the University of Missouri in Kansas City, MO, and the University of Nebraska in Omaha. The younger child of two educators, her parents were a very strong influence in her life spiritually, physically, mentally, educationally, and personally.
There was never a doubt that Mrs. Bryan would be an educator and touch the lives of future musicians. After many years of teaching in the Midwest, Mrs. Bryan started a Tone Chimes program for children at St. James.
You may find Mrs. Bryan giving back to the community by playing for weddings and funerals, at nursing homes, or even accompanying choirs, vocalists, and instrumentalists at festivals, competitions, and services. Others may see her comforting and caring for families during their time of bereavement at a local funeral home.
However, her proudest blessing is her loving family. Mrs. Bryan is the mother of three adult children and loves three beautiful grandchildren. A big smile comes over her face at the mere mention of her family as well as Duke basketball and Coach K!
At her retirement ceremony, she revealed "I love edifying God's Word through my music ministry. It brings me great joy and gratification to open the world of music to children and to touch the lives of future musicians, composers, and performers as well as those who will come to appreciate the art of music. As I play to God's glory weekly, it thrills my heart to touch others and to see that experience serve as a blessing to all who witness God's amazing grace and mercy."
Johnna Poarch
Child Care Director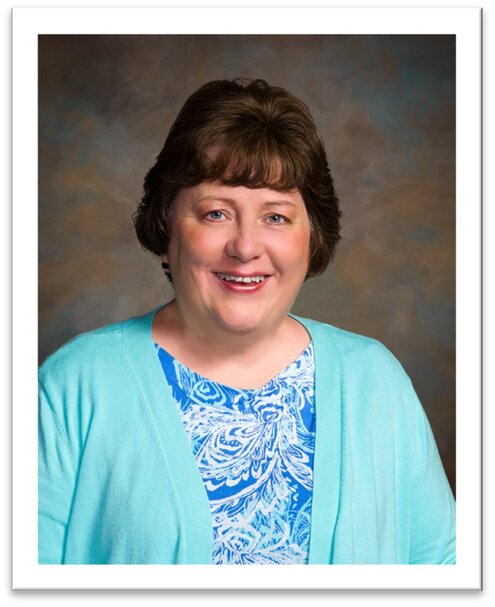 Mike Catherall: Financial Secretary
Howard Roorda: Treasurer